Sale!
Flashforge Dreamer NX Fully Assembled 3D Printer
Dreamer NX is the single extruder version of Dreamer, the performance is the same as Dreamer.
32 in stock
Product Description
3.5′ touch screen, easy operation, instant previews of 3D model files

Built-in filament design to keep the quality via drying it during printing

Independent R&D FlashPrint software, no patent issues

Smart supports, provide treelike and linear supports, can be modified manually

Flashprint offer "Cut", "2D-3D sculpture printing". Basic Mode for beginner, and Expert Mode for enthusiasts
Specifications
● Package Size: 565x430x535mm
● Dreamer Size: 485x400x335mm
● Package Weight: 18KGS
● Net Weight: 11KGS
● Resolution: 0.1~0.2mm
● Build Volume: 230x150x140mm
● Filament Compatibility: ABS/PLA/HIPS/PVA/Flexible Filament
● File Format: STL, OBJ-> G file
● Operating System: Windows XP, Windows Vista, Windows 7, Mac OX
● Touch Screen: 3.5′
● Software: Flashprint
Basic Parameter
● Extruder: 1
● Technology: FFF
● Positioning Accuracy: Z Axis: 0.0025mm, XY Axis: 0.011mm
● Printing Accuracy: 0.1mm
● Layer Thickness: 0.1-0.5mm(adjustable)
● Nozzle Diameter: 0.4mm
● Shaft Speed: 40-200mm/s
● Nozzle Flow Rate: 24cc/h
● Suggested Extruder Temp.: 220
● Suggested Platform Temp.: ABS 105-110, PLA 50-55
Packaging
Material: Babble bag, Foam, Carton.
Content: Flashforge Dreamer, 2*Filament(0.6KG), USB cable, Power Cord, Tool kits, 4G SD card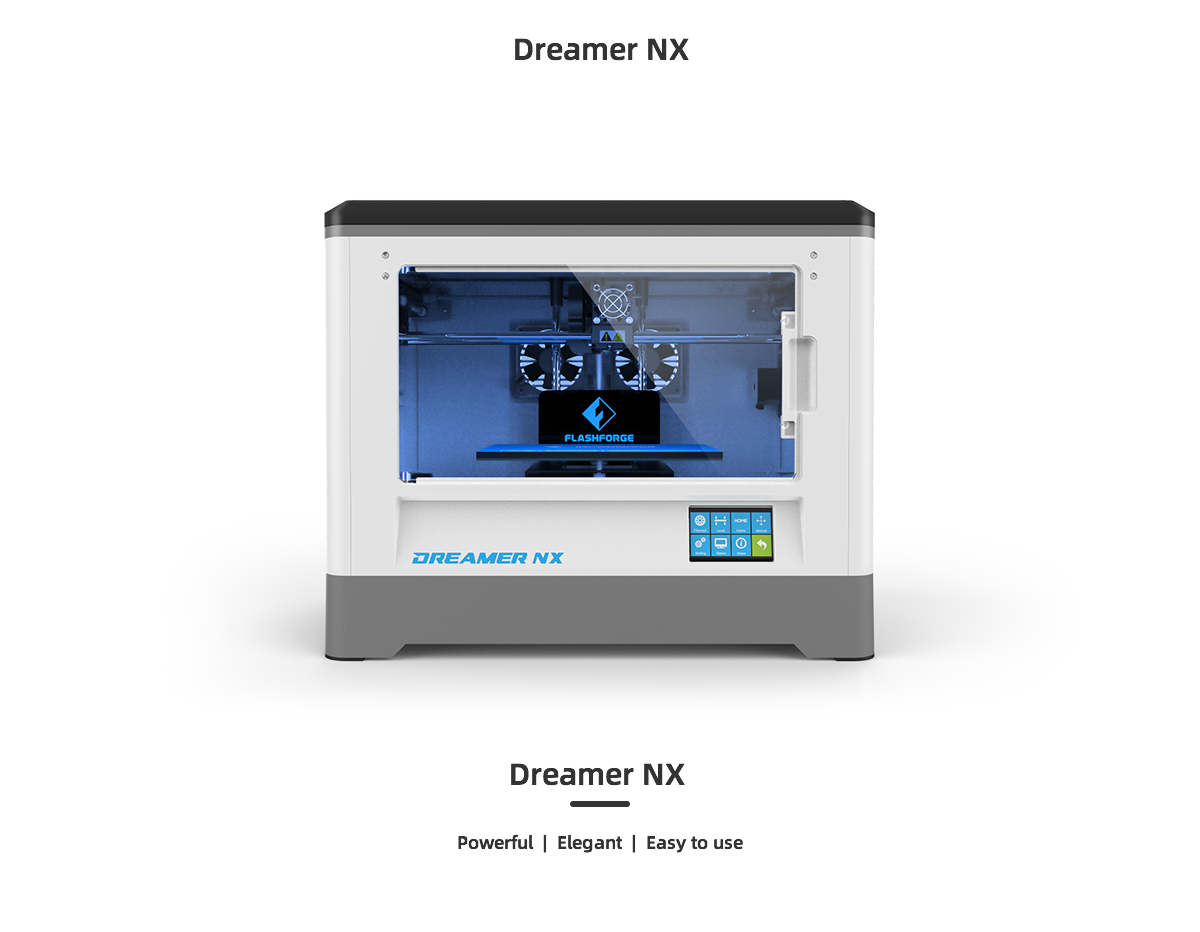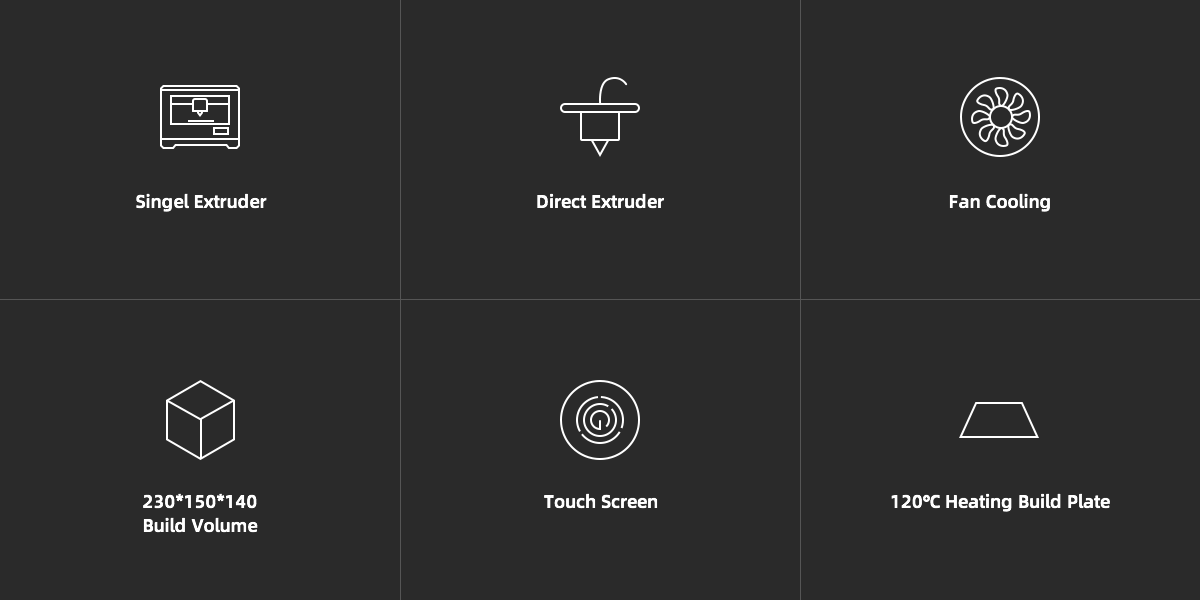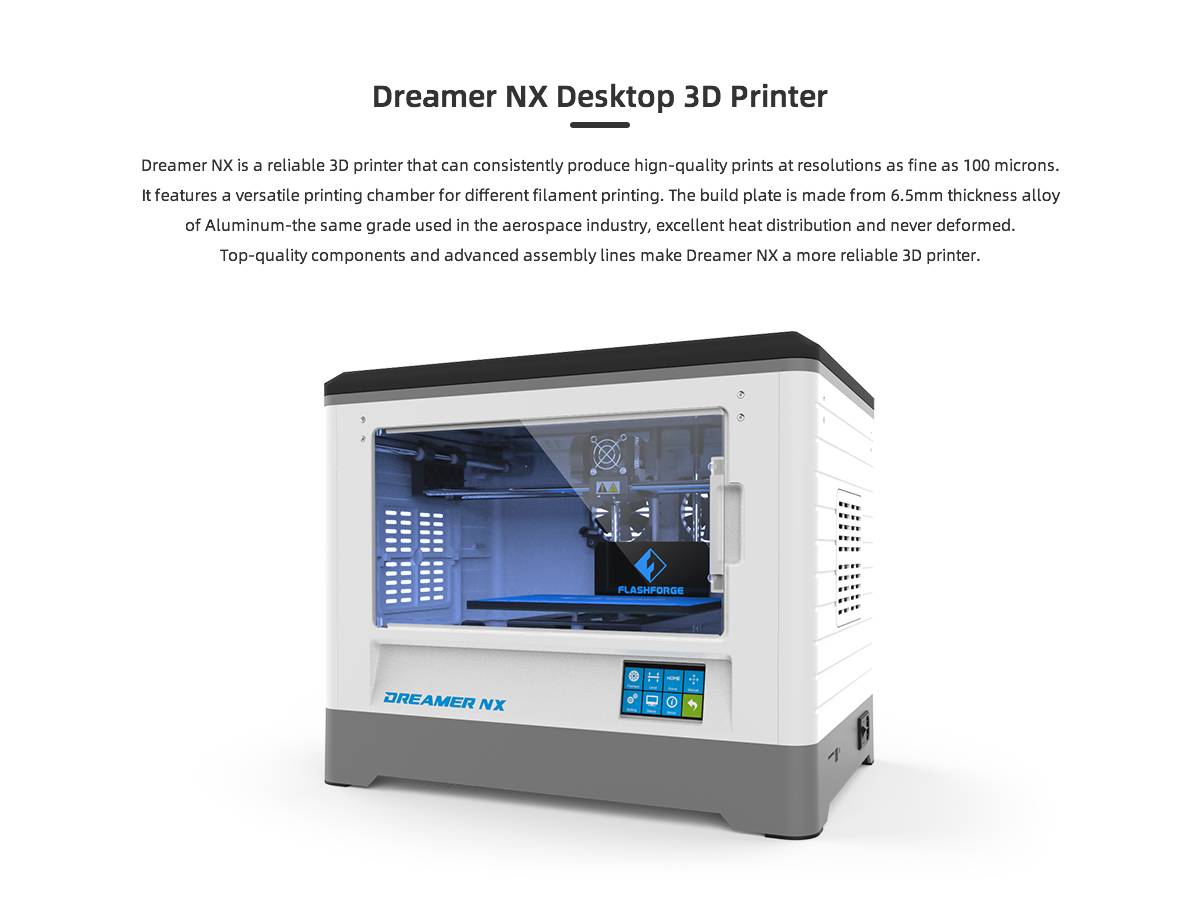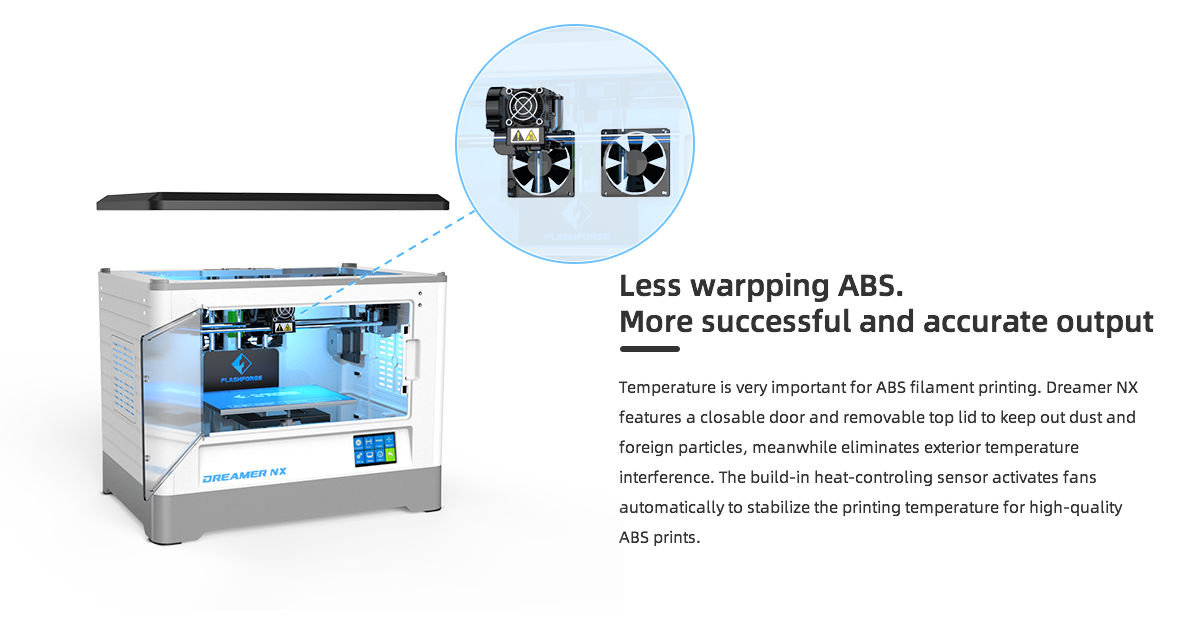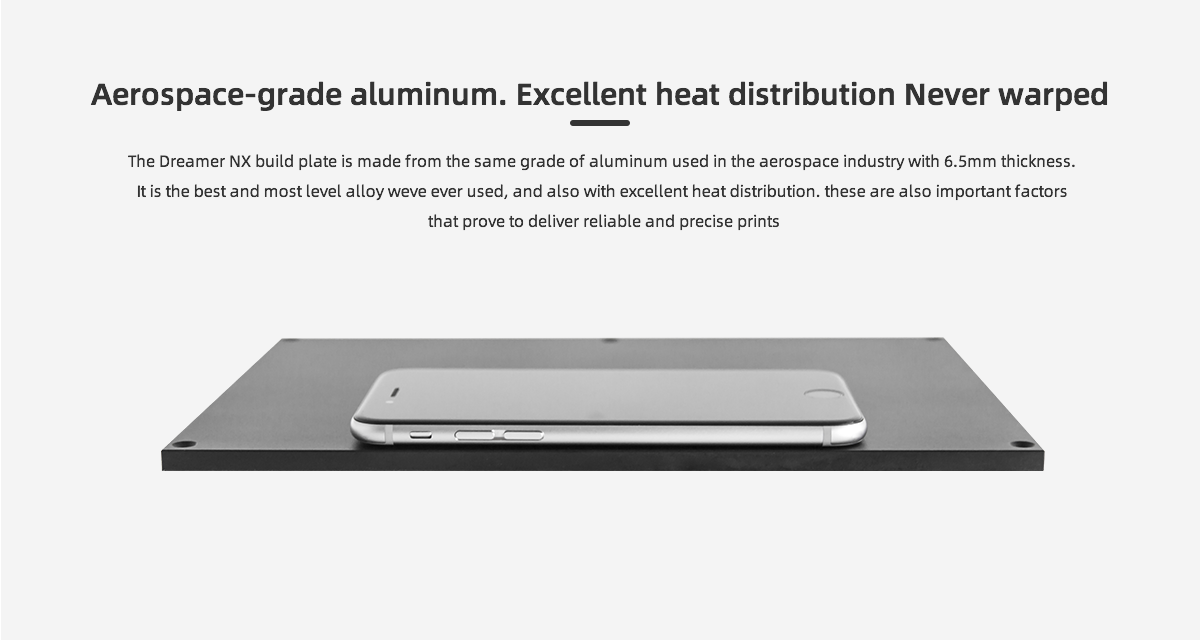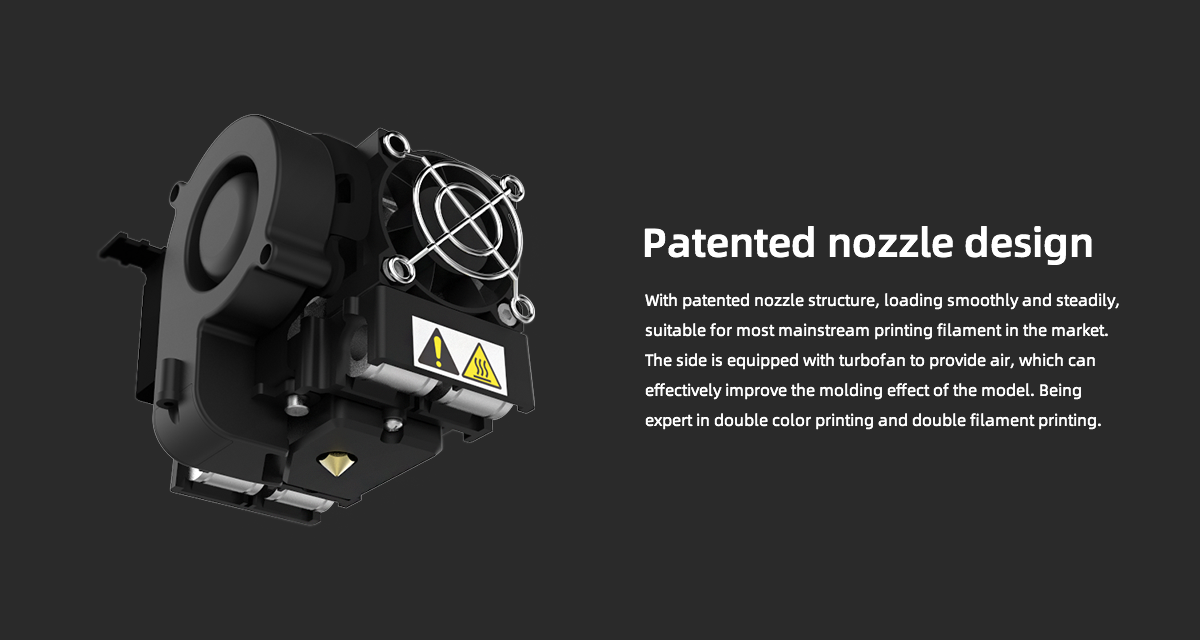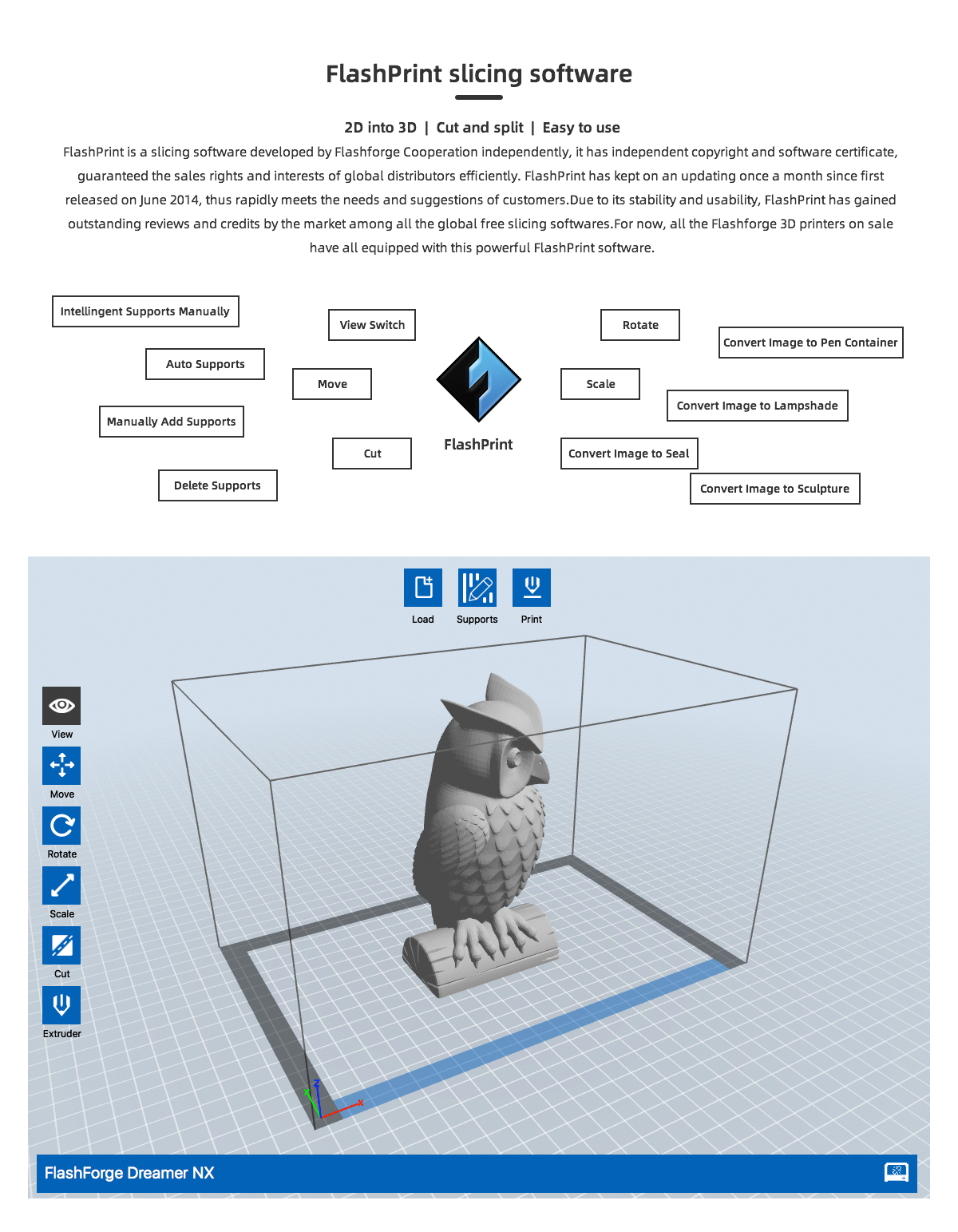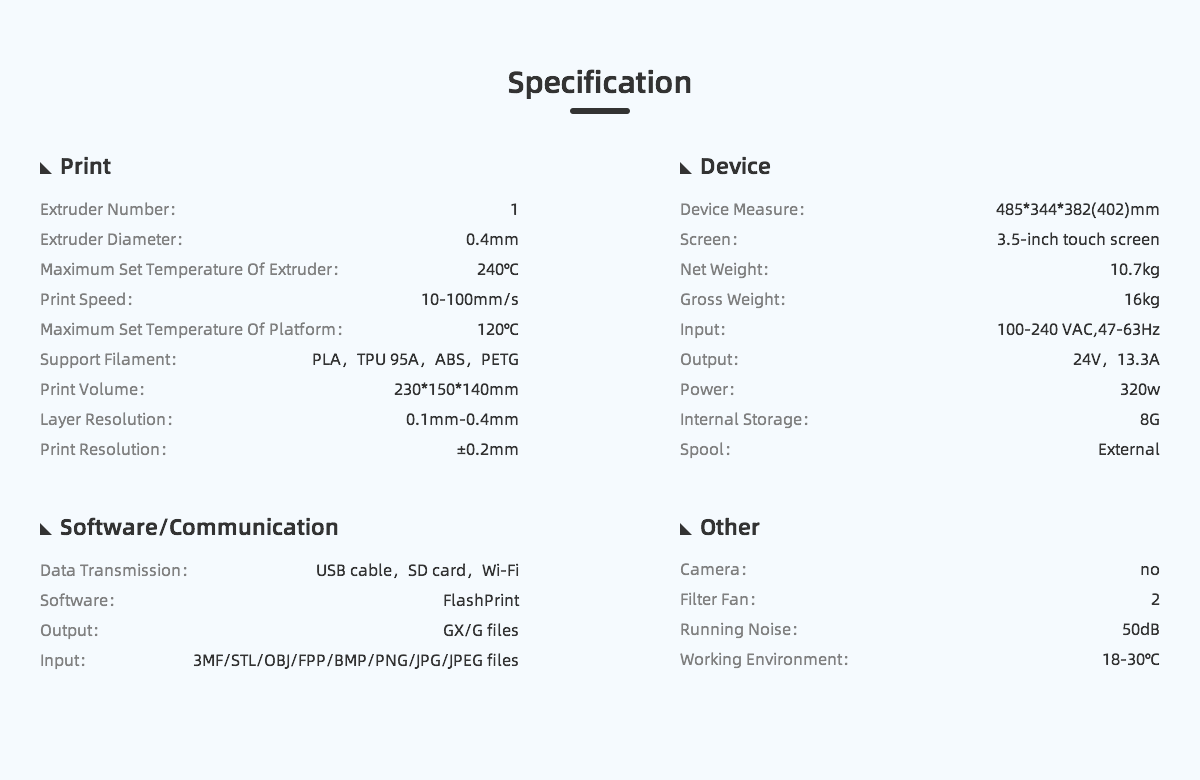 Only logged in customers who have purchased this product may leave a review.